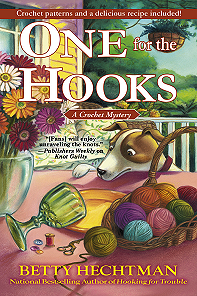 In the
14th Crochet Mystery
,
ONE FOR THE HOOKS
, Molly gets a life changing offer while dealing with drones, short term rentals, orphan yarn and the news she's going to be a grandmother.
Read an excerpt


Writer for Hire Mystery Series
Book 2
"Another convoluted puzzle with a side of romance."
- Kirkus
Read an excerpt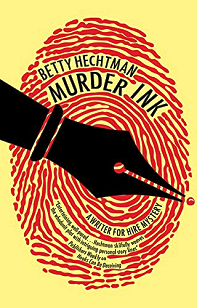 Writer for Hire Mystery Series
Book 1
Read an excerpt



And at these online stores ...
Google Play
Kobo
Where do ideas come from? For me, they often come from real life. An overheard conversation or what's happening on my own street. The idea for ONE FOR THE HOOKS started when a neighbor turned her house into self-supporting by renting it out for film production. It seemed every couple of weeks we got a notice there was another filming. Some were cheap video productions, and others high end car commercials and then there was a reality show. The owner ended up with a nice payday, but we the neighbors were left with parked up streets and crew members who treated the area as if they were on a soundstage seeming to forget that it was home to the rest of us.

It turned out there wasn't much we could do to stop it. There isn't even a limit on the number of days a year the place could be rented out. It got me thinking about the rights of what a homeowner could do with their property and how it affects the neighbors around them. Temporary rentals have added a whole new wrinkle. A homeowner can rent rooms out by the night and the neighbors suddenly find they're living next door to a hotel with no recourse. It would be even worse on a cul-de-sac where the kids are used to playing in the street and everyone is accustomed to a certain rhythm of life. How far would someone go to maintain their quality of life? Once Molly Pink and the Tarzana Hookers get involved the neighbors have even more to contend with.

The plot for WRITING A WRONG came from a very different place. The basic question is how can you tell the difference between someone you seem to have an instant rapport with and someone who is out to con you?